Medicine is one of the most prolific career choices that can be made by a human being. What you are literally doing is saving lives and healing people through your hands. It's no small feat and not many can complete the long maze road that it takes to qualify for medicine. There have been numerous names, known and unknown, who conducted prolific inventions and discoveries of medicines since ages and still do today. They are the unsung heroes of our times.
However, when a medical doctor does research, he will most probably rely on past mavericks who helped change the world of medicine in their own fields. Let's take a look at the first medical doctors in recorded history:
EGYPTIAN MEDICINE
MESAPOTAMIAN MEDICINE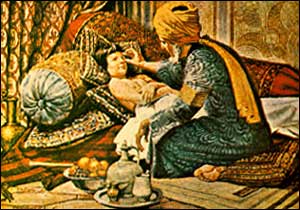 INDIAN MEDICINE
ROMAN AND GREEK MEDICINE
For more in depth information on earliest known medicine, click HERE.
Liked this article on First Medical Doctors and have something to say? Comment below and don't forget to SHARE THIS ARTICLE!